Sport & Spel
Panna cage
Next to the toilet building at the front of the campsite, you can enjoy a nice ball game with friends in the panna cage. Panna football is a football game played in a cage, where technique and skills are very important. So come and show off all your tricks!
Sports field
Kiting, football, volleyball, playing games with the animation team. On the sports field, there is plenty of room to do all that.
Playing outside
Small play equipment is available on all camping fields. But being a pirate on the large wooden ship is much cooler. Or playing around with water and sand! You can do that in our playground.
Or you can use all your energy by jumping on one of the trampolines.
Playing indoors
When the weather is not that good, you can also climb in our indoor playground. In the nets at high altitudes and back down via the long slide. Around the corner, in the children's cinema, you can relax and watch a fun movie.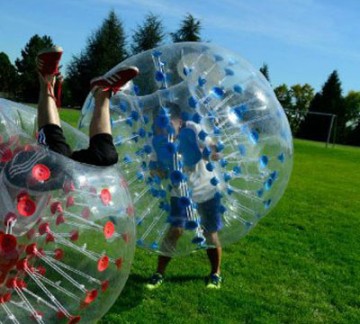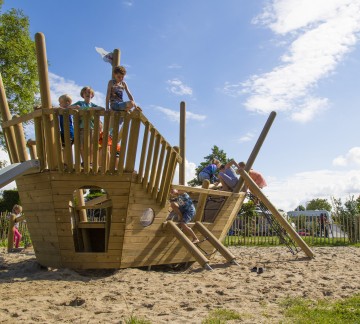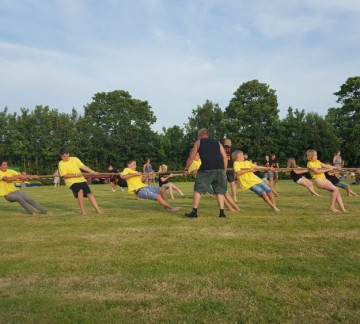 Do you want to book for a period longer than 3 weeks? Contact in that case the camping itself directly by phone or email.