Bizarium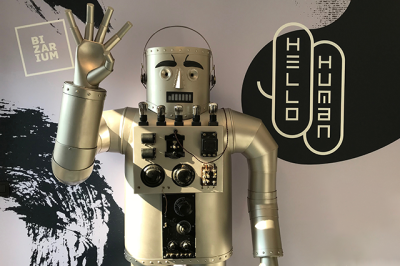 Bizarre inventions
Bizarium is a museum full of bizarre inventions. A museum about brilliant inventors and their boundless imagination, their technical ingenuity and, above all, immeasurable passion. Bizarium inspires and surprises with ingenious, scientific and crazy inventions. Think of a flying bike, a walking submarine, a hair growth helmet, a swimming umbrella, as well as designs from geniuses like Leonardo da Vinci, Athanasius Kircher and Nikola Tesla. Bizarium is located in the picturesque Sluis, in the Dutch province of Zeeland and a stone's throw from the Belgian border.
Adress:
35 Hoogstraat
4524 AA Sluis
The Netherlands


Portaal van Vlaanderen

Where are those large ships going?
The Portaal van Vlaanderen is a fun port information centre in the middle of the dynamic lock complex of Terneuzen. An interesting tour of the lock complex, a magnificent view from the radar tower, a cruise on the Ghent-Terneuzen Canal and (almost) touching sea vessels: you can experience it all at the Portaal van Vlaanderen!
Adress:
Binnenvaartweg 9
4531 BS Terneuzen
The Netherlands
Visserijmuseum Breskens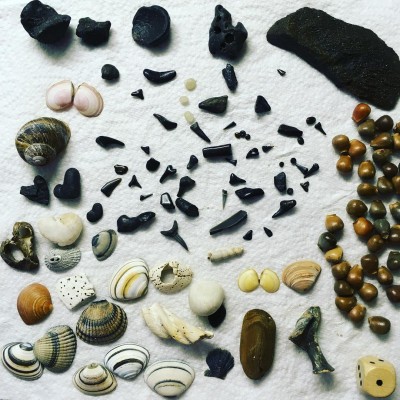 Shark teeth and fishing
Visserijmuseum Breskens is located on the top floor of the fish mine, is wheelchair accessible via a lift and has various departments. The museum is run by about 40 enthusiastic volunteers and has a highly educational setup. In the museum's film room offers a continuous showing of the film "Halen" about the heavy and dangerous life on board the modern cutters during sea fishing. The fishermen set sail day and night to catch fish, but they find more than just that! Their nets sometimes contain remnants of once sunken ships, fossil bones, shells and shark teeth; thanks to these fishermen, the Visserijmuseum was able to establish a beautiful collection over the years, which is displayed in the museum. Upon request, you can also witness the "mining" with the old mine clock in the film room, which once stood in the fish mine. Those who want to can bid on local products via that mine clock.
Adress:
Kaai 1-103
4511 RC Breskens
The Netherlands
Do you want to book for a period longer than 3 weeks? Contact in that case the camping itself directly by phone or email.