Bicycle route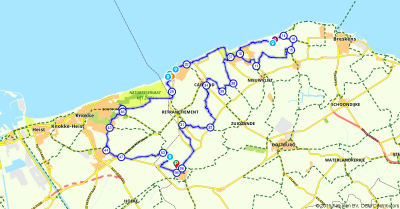 Nature reserve Het Zwin stretches across 75 hectares. You can find happy little birds here that love building their nests. Glasswort, sea lavender, sea couch grass, sea purslane and sea beet create an abundance of colour in the salt marsh in the summer!
The small scale, interspersed with the openness of the Kievittenpolder, makes a bicycle route through Het Zwin very special. Retranchement is also more than worth a visit, so be sure to stop here to see the fortifications from up close.
The route is 34.90 kilometres long and takes you past Aardenburg, Sluis, Sint Anna ter Muiden, Knokke, Retranchement and Terhofstede.