Boerenhoeve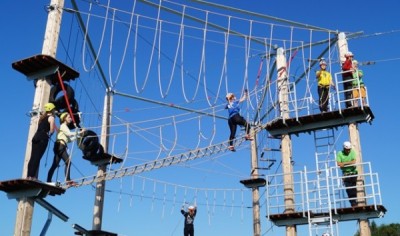 At Boerenhoeve in Nieuwvliet, in the polders of West-Zeeuws-Vlaanderen, you can experience sporty activities. There is an indoor and outdoor centre where both outdoor and indoor activities, varying from sporty to purely social, are organised under professional guidance all throughout the year. Adults and older youth can choose from things like high-rope climbing, shoot-out, folk games, klootschieten, football gold, archery, highland games and power kiting. For children from 8 years old, there is plenty of fun with the "Adventure kids" programme with caving, obstacle course, rope track, zip line, indoor high slope, death jump and bow track.
Adress:
Sint Jansdijk 1
4504 PB Nieuwvliet
The Netherlands
Buitengewoon Actief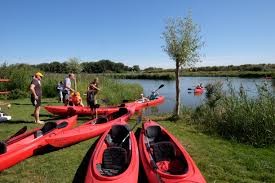 Buitengewoon Actief is the address for sporty and adventurous outings at different locations in West-Zeeuws-Vlaanderen. There are exciting games such as time escape (variant of the escape room), the camel race, archery attack (combination of paintball, archery and dodgeball)… Prefer a more relaxed activity? Then the 'Ik hou van Holland' quiz or the Groese Straatgolf are highly recommended! Visit the Buitengewoon Actief website to see all games.
Adress:
Rijksweg 9a
4503 GJ Groede
The Netherlands
Shortgolf Cadzand-Bad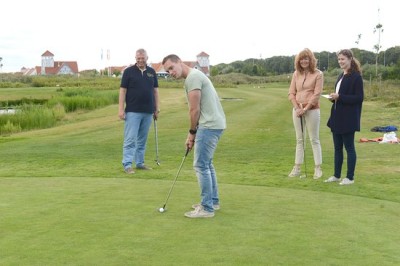 The short golf track is located at the entrance of "Cadzand-Bad". At this unique location, just a stone's throw from the various sandy beaches and nature reserve "het Zwin", everyone can play a challenging 9-hole round of short golf on the newly constructed track. A golf proficiency certificate is not required here! You can enjoy beautiful views in the polder of Cadzand while golfing, and afterwards, you can chat in the clubhouse while enjoying a drink. Even if you happen to pass by without using our golf facilities, you are more than welcome at the clubhouse!
Adress:
Lange Strinkweg 1
4506 JG Cadzand-Bad
The Netherlands
Escape@Sea

Escaping from a room full of puzzles and riddles within 60 minutes? That is quite a challenge! Escape at Sea offers the ultimate challenge for 2-5 persons. Work together, pay attention to all details and use your brains. Only then is an escape possible. From 7 years old (only under the supervision of an adult).
Adress:
Zeeweg 4 A
4503 PC Groede
The Netherlands
Lasergaming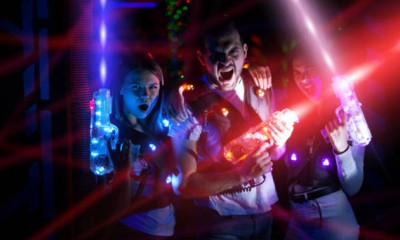 First shoot, then think... do you like action? Then do not miss this attraction in Toversluis Family Fun Parc! In a dark maze, that has room for up to 10 players, you hunt your opponent with a laser gun in hand. If you score a point, you hear 'well done' over the intercom. The trick is not getting hit yourself!
Adress:
Nieuwstraat 83A
4524 EG Sluis
The Netherlands
Do you want to book for a period longer than 3 weeks? Contact in that case the camping itself directly by phone or email.